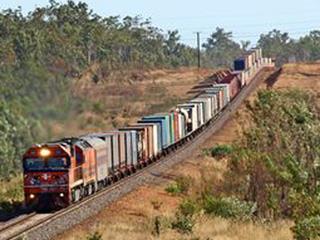 AUSTRALIA: US-based short line operator Genesee & Wyoming Inc is to acquire FreightLink, the concessionaire for the 2 240 km Tarcoola - Darwin railway which went into receivership in November 2008.
GWI has managed FreightLink's rail services since they began in 2004, and expects to make significant savings by combining FreightLink with Adelaide-based Genesee & Wyoming Australia.
An agreement was signed on June 8 with completion expected in the fourth quarter of the year. GWI will acquire the assets of FreightLink Pty Ltd, Asia Pacific Transport Pty Ltd and related entities for A$334m, plus the assumption of A$1·7m of debt and transaction costs of A$23m. GWI plans to finance the purchase using US$100m of cash plus its existing credit facility, but may issue new debt if it can obtain acceptable terms.
'While FreightLink is in receivership due to its original financial structure, the railroad is a high-quality asset that is of great importance to the development of the mining industry in the Northern Territory and South Australia as well as a vital transportation link in the Adelaide to Darwin corridor', said GWI Chief Executive Officer John C Hellmann. 'We believe that the rail line will continue to be a catalyst for unlocking major new mining projects that were not economically feasible without it.'
FreightLink handles 60 000 carloads a year using 23 locomotives and 430 wagons. During the first 12 months of ownership, GWI expects FreightLink to generate A$145m of revenue and A$35m of operating income.