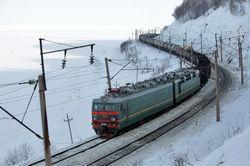 GLOBALTRANS: Russian private rail freight operator Globaltrans has bought two tank wagon leasing companies, as part of its policy of increasing exposure to the oil and oil products markets and gaining an entry to Kazakhstan.
The company will pay US$79m over two years to acquire a 61% stake in Spacecom and 65% of Intopex Trans. The seller is Transportation Investment Holding Ltd, which is a 50·1% shareholder in Globaltrans. Minority stakes in Spacecom and Intopex will remain with their management.
Spacecom and Intopex own a total of 4 152 tank wagons in Russia and Kazakhstan, and have an aggregated adjusted EBITDA margin in excess of 60%, with the revenue streams denominated in US dollars.
'We are acquiring profitable and financially sound operations that increase our exposure to the oil and oil products transportation markets' said Sergey Maltsev, Chief Executive of Globaltrans. 'As CEO and one of the key shareholders of the Group I am confident that these acquisitions reinforce our growth profile and enhance Globaltrans' ability to withstand the current challenging conditions, while consolidating our leading position among Russian private freight rail operators.'