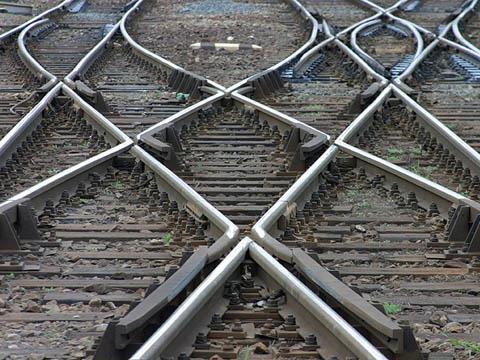 UK: A three-year research project on the Development of Design Guidelines for High-speed Railway Track began on April 14, funded by a £480 000 grant from the Engineering & Physical Sciences Research Council.
To be led by Dr Peter Woodward of Heriot Watt University and Professor Mike Forde from the University of Edinburgh, the project is looking at high speed operation over soft clay embankments. Increasing forces and vibrations induced in the track as a train picks up speed can create a ground wave ahead of the train, leading to strong vibrations which in some circumstances could derail the train.
Using finite element analysis to study the wave propagation mechanisms at critical velocities, the research aims to develop practical guidelines to control ground dynamics. These may include strengthening soil embankments to increase stiffness and reinforcing the track bed using polymer geocomposites. The team will also consider problems that can occur when a high-speed train transitions on and off bridges.