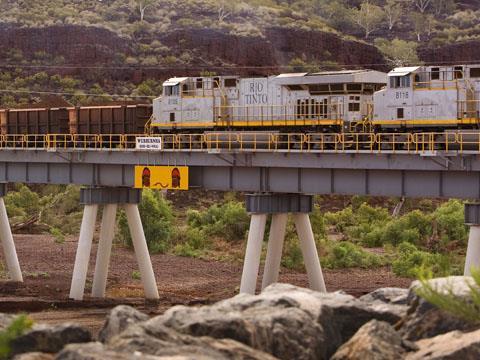 AUSTRALIA: The first 163-wagon iron ore train left the Mesa A/Warramboo mine in the Pilbara on February 19, using a 49 km extension of the Deepdale heavy haul line from Pannawonica to reach the port at Cape Lambert.
The train was driven by Shane Edwards, a local Aboriginal man, as requested by Kuruma and Marthudunera traditional owners.
The US$901m open cast mine has been developed by the Robe River joint venture of Rio Tinto (53%) and Robe River Iron Ore Associates, which comprises Japanese steel producers Nippon Steel, Mitsui and Sumitomo.
Production will reach 25 million tonnes/year by 2011, with an estimated life of 11 years.