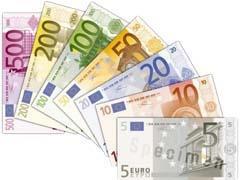 GLOBAL: A survey of 961 respondents across the rail, aviation and shipping industries by law firm Norton Rose has indicated that the rail industry is best placed to withstand the impact of the recession.
Norton Rose launched its report detailing the results, entitled The Way Ahead for Transport, at an event in London on September 10. Of the 961 industry representatives questioned between June 17 and July 3 2009, 654 came from the rail industry, with around 150 each from shipping and aviation. The report suggests there is cross-industry consensus that rail is the mode most insulated from the economic downturn, with 79% of aviation respondents and 77% of shipping respondents agreeing with this view. It was shared by 87% of rail respondents.
The report highlighted the importance of infrastructure investment as a driver of recovery, with all three sectors seeing this as the most useful focus of government investment, although respondents in the rail industry saw it as a much more urgent priority than those in the other sectors. In terms of traffic, 83% of rail respondents believed that there would be at most a 10% decline in passenger numbers in 2009 compared to the previous year, with 51% replying that the freight market would be worst affected by the recession.
However, there were some unexpected responses in other areas. Gordon Hall, Transport Partner at Norton Rose, noted his surprise that a majority of respondents felt that EU law had had 'little impact' on their businesses.
The survey was distributed within the rail industry by Railway Gazette International.