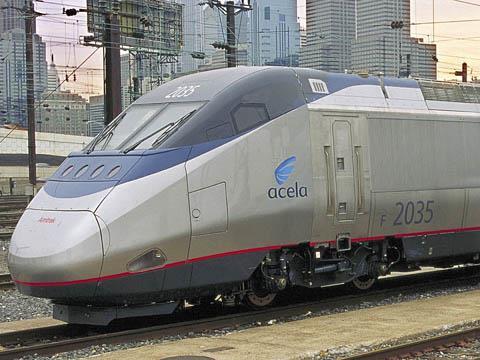 USA: Following his inauguration on January 20, President Barack Obama is pushing ahead with legislation to fund a national economic stimulus package. The new administration reportedly wants to see the American Recovery & Reinvestment Act passed by both the House and Senate in Congress and be ready for the President's signature by February 16.
A draft version of the proposed $825bn package released on January 15 includes $10bn for public transport projects plus $1·1bn for Amtrak and high speed passenger rail, along with $30bn to be spent on roads. The draft text promises 'a historic level of transparency, oversight and accountability will help guarantee taxpayer dollars are spent wisely and Americans can see results for their investment.'
According to Dave Obey, Chairman of the House Appropriations Committee, the public transport spending would include:
$1bn to build new commuter rail and light rail lines and accelerate projects already underway;
$2bn to modernise and renovate infrastructure on existing networks;
$6bn in capital assistance to purchase vehicles and other equipment to expand services and to improve intermodal and other facilities.
$1·1bn to boost the speed and capacity of inter-city passenger rail services.
Welcome as they are, the allocations would only cover a small proportion of the many rail and public transport schemes currently awaiting funds. FTA has pre-approved new-build projects valued at $2·4bn waiting for funding, and APTA has identified 787 'ready-to-go' capital assistance projects worth a total of $15·5bn. As for passenger rail spending, the Department of Transportation's Inspector General has estimated that Amtrak's Northeast Corridor alone needs more than $10bn for upgrading and renewals.
Responding to the proposal, APTA President William Millar commented that 'now more than ever, investment in public transportation is crucial, not just for creating and sustaining American jobs, but for reducing our nation's carbon footprint and ensuring energy independence'.