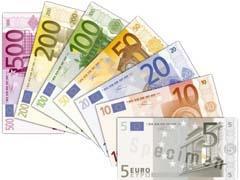 RUSSIA: Russian Railways has awarded Siemens Mobility the contract to supply 160 km/h Desiro regional electric multiple-units for the 2014 Winter Olympic Games in Sochi.
They will enter service on the Tuapse - Adler route from autumn 2013, and will be used to transport athletes and spectators to the sports venues and airport during the 2014 games.
The €410m firm order announced on December 30 covers an initial 38 of the 1 520 mm gauge 3 kV DC/25 kV 50 Hz dual voltage units. They will be 3 500 mm wide with a floor height of 1 400 mm and will be manufactured at Krefeld, benefiting from the German plant's experience with the Sapsan Velaro RUS high speed train project.
A preliminary agreement has also been signed for a further 16 units, which would be partly built in Russia and bring the total value of the order to €580m.
'Russia represents a huge growth market for rail technology', said Hans-Jörg Grundmann, Chief Executive of Siemens Mobility. 'Thanks to our comprehensive portfolio for eco-friendly rail-based transportation systems, we are perfectly positioned in the fields of rolling stock and railway infrastructure and intend to remain RZD's most important foreign partner.'