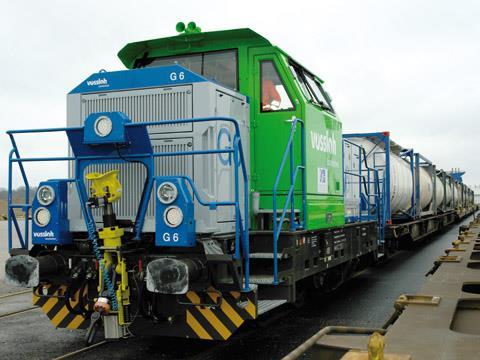 VOSSLOH: Although sales were down 3·2% to €1174m in 2009, EBIT of €138m was a repeat of the record 2008 figure. 'We look back on a solid performance despite a market environment that for us, too, was tough', said CEO Werner Andree.
The company has made a 'promising start' to 2010, with the formation of the Rail Services business unit from German infrastructure companies acquired at the start of the year strengthening its strategic market position. Expansion is planned organically and through acquisitions, with €60m earmarked for expansion in 2010. The company expects sales this year to increase by up to 15% to €1·3bn, with EBIT growing to €145m.
Rail Infrastructure sales were down 2·4% to €690m last year, but lower procurement prices pushed EBIT up 10·2% to €125m. Demand from China helped Fastening Systems sales grow 4·8%, but Switch Systems was down 6·3% owing to weaker business in the Americas.
Motive Power & Components sales fell 4·3% to €483m, with EBIT dropping 16·8% to €35m. Sales at the Locomotives business unit fell by 10·4%. There was a 23·3% slump at the Kiel freight locomotives business, but Valencia was down 0·9% thanks to a broader product range with 40% of its sales being suburban trains.