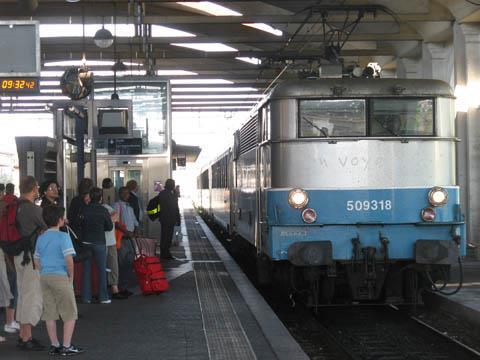 FRANCE: On May 11 RFF Presidert Hubert du Mesnil announced that three consortia had been shortlisted for construction of the Contournement Nîmes - Montpellier, which will form the first stage of the connection between TGV Méditerranée and the Perpignan - Figueras cross-border link into Spain.
Prequalification bids were invited in September 2008, with applications due to be returned in January. After considering the various proposals, RFF has now identified three groups for the next phase of the process, led by Bouygues, Eiffage and Vinci Concessions.
The bypass route around the two cities is the third of three projects selected by RFF to investigate the potential for PPP financing. Following the launch of concessions for installation of GSM-R and construction of LGV Sud Europe Atlantique between Tours and Bordeaux, the CNM project is intended to help RFF explore a 'partnership' model.
Expected to cost around €1·2bn, the 71 km line is one of four major railway projects identified by President Sarkozy as part of the French national economic stimulus package. An initial agreement between the French government and local authorities in Languedoc-Rousillon was signed on June 17 2008, setting out the proposed financing structure.
Providing additional capacity for both passenger and freight traffic, the bypass line is expected to support sustainable development throughout the Languedoc-Roussillon region. RFF points out that the line will also form a key element in the emerging European high speed network, helping to complete the Madrid - Barcelona - Montpellier - Paris - Amsterdam corridor.