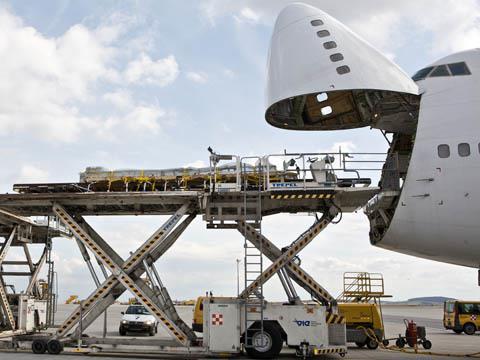 IRAN: When Tehran Urban & Suburban Railway Co urgently needed some track components, it arranged for three sets of switches with a total weight of 50 tonnes to be flown from Austria to ensure just in time delivery to the work site.
Voestalpine has been supplying track components to Iran for more than 40 years. The normal delivery route is by rail from VAE Eisenbahnsysteme's plant in Zeltweg to a port, and then by sea.
As the latest batch of components was needed so quickly for logistical reasons, Voestalpine agreed to send the parts by air for the first time. The 28 m long components were set on three lorries to Wien Schwechat airport, where they were loaded onto an IranAir Boeing 747 freight aircraft on March 10.
Core parts were pre-assembled to speed up installation, with the switch blade operating devices partially pre-installed on the bearers.