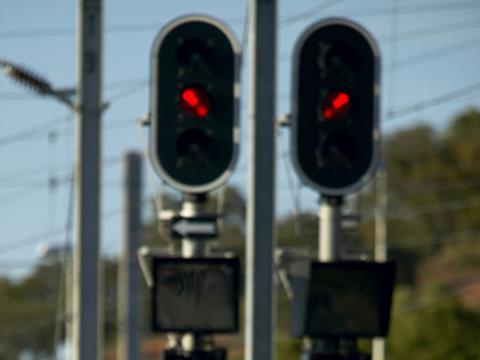 USA: The Federal Railroad Administration has awarded a grant worth $250000 to commuter rail operator Veolia Transportation to fund a study into the causes of train driver distraction.
The study is to be conducted at the Volpe Institute of Transportation Studies in Massachusetts. It will be co-ordinated by George Elsmore, who is being seconded from Veolia, where he was Vice-President of Rail Safety & Compliance. He will be assisted by academic specialist Dr Raja Parasuraman, a professor of psychology at George Mason University.
The two-part study is intended to 'find ways the industry can, in all modes of transportation, reduce accidents and violations related to distracted drivers'. Under the first phase, a team of drivers from the Boston area will undergo assessment on a simulator at the Volpe Institute's Cab Technology Integration Laboratory. Various potential hazards and distractions, including poor weather and other unusual operating conditions, will be introduced during the assessment, and the drivers' response, overall performance and physical condition during the session will be recorded.
The results of the first phase will be used to draft a training programme, before the drivers are again put through an assessment process including various hazards that should allow the benefits of the training to be evaluated. Following a final analysis of the test results by Dr Parasuraman's team, a final report will then be submitted to FRA.
Driver distraction has been a major issue in the US passenger market since a fatal accident at Chatsworth, California, in September 2008. The driver of a Metrolink commuter service was found to have sent a text message from his mobile phone 22 sec before his train collided with a Union Pacific freight, killing 25 people.