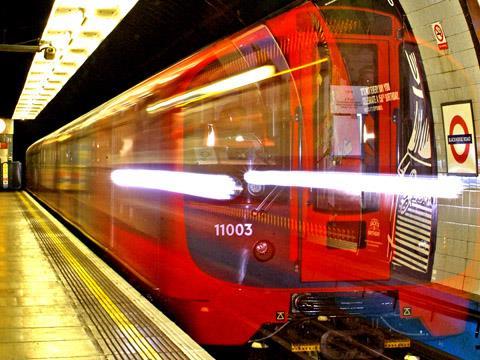 UK: Transport for London placed 7 000 staff or around 25% of its employees on furlough for an initial period of three weeks from April 27, reporting that its main source of income 'has almost disappeared' in the light of government advice not to travel because of the coronavirus pandemic. Underground journeys were down 95% and bus trips 85%.
TfL said the move would enable it to access funding from the government's job retention scheme which covers 80% of the wages of furloughed staff. This would save an estimated £15·8m every four weeks, and 'partly reduce the huge financial impact of coronavirus whilst constructive discussions continue with government on the wider revenue support that TfL will need to continue the effective operation of London's transport network.'
TfL said it had 'carefully assessed' which roles were suitable for the scheme. It would pay the remaining 20% of employee's salaries and continue to pay pension contributions.
'We have significantly cut our costs over recent years but nevertheless the success of encouraging the vast majority of people to stay at home has seen our main revenue, fares, reduce by 90%', said Transport Commissioner Mike Brown. 'We are now taking steps to use the government's job retention scheme to further reduce our costs where work has been paused because of the virus, while at the same time supporting our staff financially.'
Manuel Cortes, General Secretary of the TSSA trade union, said 'our reps have worked hard to ensure a fair and consistent approach is taken towards furlough at TfL and that no-one is disadvantaged. We welcome TfL's responsible approach to ensuring staff remain on full pay during this difficult period.