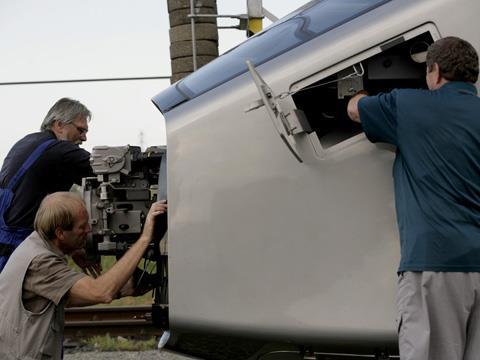 ALSTOM: 'Fiscal year 2009-10 was marked by a major contraction in demand for power generation due to the strong economic downturn, whilst the transportation market resisted better, supported by the focus on rail projects in government budgets', said Alstom Chairman & Chief Executive Officer Patrick Kron on May 4 as he presented results for the year to March 31.
Transport orders were down 32% to €5·48bn, though a 39% group fall in orders reflected 'exceptional' levels the previous year. Transport sales were up 1% to €5·75bn, but Power grew 6% to give an overall increase of 5% to €19·7bn. Transport operating income grew 1% to €414m and margin remained stable at 7·2%. Overall operating margin was 9·1%, with net profit up 10% to €1·2bn. The total workforce fell by 5000.
'Although tendering remains active, it is still difficult to assess the timing and the magnitude of the expected recovery', Kron cautioned. 'In response to the economic uncertainty, Alstom intends to remain focused on strictly controlling costs and maintaining flexibility and smooth project management.'
The company aims to strengthen its Transport division's position in high technology markets, while targeting lower price markets with 'good enough' solutions.