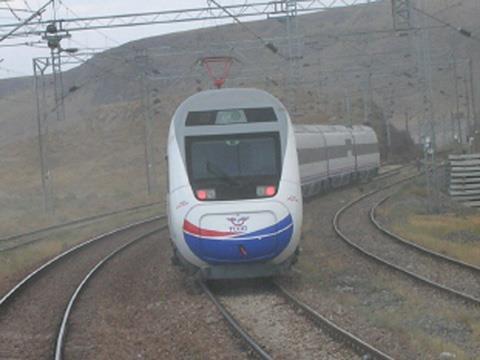 TURKEY: Prime Minister Recep Tayyip Erdogan is due to formally open Turkey's first section of 250 km/h railway on March 13. Passenger services will begin the following day, with four daily return trains and promotional fares being offered until April 2.
Under construction since 2003, the section of line between Eskisehir and Ankara forms the first phase of the high speed network being developed under a national programme to improve the competitiveness of the rail network.
A line speed of 250 km/h was chosen as a compromise between energy consumption and journey times, and reflects the topography and population distribution.
The completion of new alignments and upgrading of existing tracks will eventually cut up to 4½h from the six to nine hours currently taken to cover the 570 km between Ankara and Istanbul. State railway TCDD hopes this will increase rail's market share to 78% from its current figure of 10%.