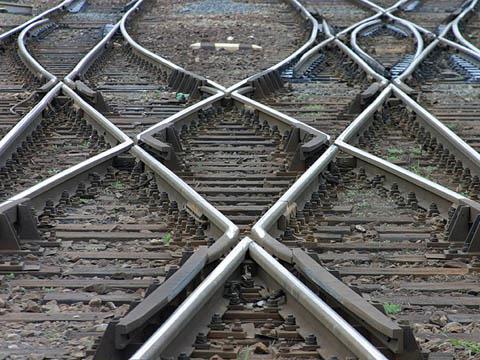 China: An alliance of Ansaldo STS and Zhejiang Zheda Insigma is to supply CBTC for the 29 km Shenyang metro Line 2 and 14 km Chengdu Line 1.
Europe: Replacement of a bridge across the border between Germany and Poland near Frankfurt (Oder) was completed within 10 months of the signing of a treaty on February 26 (RG 4.08 p207). The €25m structure is 442 m long with a 104 m main span, and eliminates a severe speed restriction.
Finland: Westinghouse Rail Systems has commissioned a WESTeX GCP3000 level crossing predictor at a remote location near Praskintie on the Vaasa – Seinäjoki route. Train detection is used, minimising on-track equipment, and faults are reported by GSM.
India: Dedicated Freight Corridor Corp has awarded Soma Enterprise a Rs6bn contract to build 54 bridges on the western corridor.
The Maytas Infra joint venture of CT Ramanathan and Maytas has won a Rs1·1bn contract to double-track the 100 km Chengalpattu – Villupuram line.
Israel: ISR has awarded Asher Gree a US$14m contract to build Kholon Wolfson station between Tel Aviv and Rishon Le-Ziyyon.
Italy: Ansaldo STS has won a €54m contract to supply electrical equipment for a 5 km extension of Napoli metro Line 1 from Dante to Garibaldi, now due for completion in July 2012.
Poland: PKP PLK has awarded a consortium led by PKP Energetyka a contract to supply Interflo 200 signalling for the section of the Warszawa – Gdynia main line through Tczew by June 2010. Bombardier's €20m share covers an EBIscreen control room, EBIlock interlocking and EBItrack train detection.
Pöyry has won a €8·9m contract to produce designs and tender documentation for an upgrade of the east–west line through Warszawa, and a €1·1m contract to undertake a 24-month study into upgrading the 341 km route from Warszawa to Lithuania under the Rail Baltica scheme.
Romania: In December 23 Alstom signed a €20·6m contract to supply CFR Electrificare with 12 substations for a 400 km section of Pan-European Corridor IV to the Black Sea.
South Africa: Bombela has taken delivery of four MP12 two-wheel rail profile grinders supplied by Permatool. The Robin Subaru EX27 petrol and DY27 diesel engines were imported from Japan by Goscor Power Products.
Spain: Dimetronic Signals and Thales have been awarded a £102m contract for signalling and train control on the 150 km Barcelona – Figueres high speed line. Dimetronic will provide interlockings, LED signals, CTC, ASFA train protection, power supplies and auxiliary civil works. The contract includes three years of maintenance.
RENFE has awarded GMV Sistemas a €14·3m contract to supply voice, data and image communication links between 25 control centres and 867 trainsets for suburban and medium-distance services, 289 of which are under construction.
Sweden: Ansaldo STS has awarded Cactus Automation a subcontract to supply ETCS Level 2 signalling equipment for the Haparandabanan from Boden to the Finnish border.
UK: On December 24 Canary Wharf Group reached an agreement to contribute £150m and be responsible for the design, construction and any cost over-runs on the £500m Isle of Dogs station on the Crossrail project.
USA: New York City Transit has awarded Skanska a $70m 20-month contract to build foundations for the Fulton Street Transit Center.