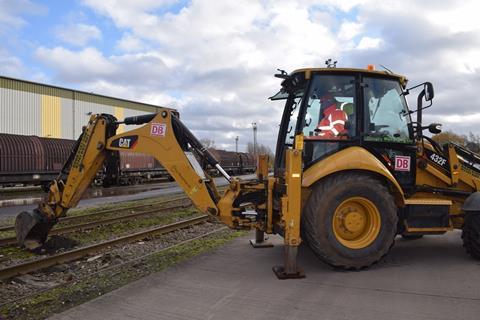 On November 23 DB Cargo UK marked the start of work to construct a Logistics Centre in Wolverhampton for the steel market. Once completed in mid-2018, the centre will be able to handle and store up to 40 000 tonnes of steel coil which would arrive by rail for onward distribution to local customers in the West Midlands.
Dr Roland Bosch, board member for Production at DB Netz, has been appointed CEO of DB Cargo with effect from December 1.
On November 10 RZD Logistics began regular weekly operations of its Vorsino – Chengdu – Vorsino intermodal service, with trains leaving Vorsino every Friday at 21.00.
The first service to be operated by RENFE and Medway from the terminal that they jointly manage in the Spanish city of Mérida departed on November 23, carrying 1 190 tonnes of tomato concentrate and glass to Bobadela and the port of Sines in Portugal. Two trains are expected to operate every week, with the partners working to remove the need for locomotives to be changed at the border.
On November 16 the board of leasing company GTLK visited United Wagon Co's Tikhvin plant for the handover of the 12 000th of 15 000 wagons being supplied under a 50bn roubles order.
On November 20 prospective Croatian open access intermodal operator Transagent Špedicija took delivery of its first pair of locomotives, a Siemens ES64U2 Eurosprinter acquired from MRCE and a former British Rail Class 92 multi-system loco last used by DB Cargo Romania. Transagent Špedicija received its operating licence in April and intends to launch intermodal trains from its base at the port of Rijeka to destinations in Hungary and Serbia.
The operator of Jaworzno power station in Poland is to extend the plant's rail terminal under a 451m złoty investment awarded to contractor Torpol. The expansion of its coal terminal and coal wagon sidings form part of a wider investment in cleaner coal technology.