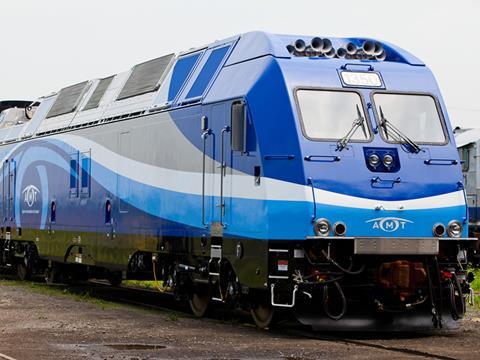 CANADA: The C$97m sale of CN's Deux-Montagnes subdivision to Montréal regional transport authority AMT was completed on February 28.
The 34 km route from Gare Centrale through the 5 km Mont-Royal tunnel to Deux-Montagnes is primarily used by AMT commuter services. CN retains operating rights over a section of the line which serves freight customers.
'This is excellent news for public transport in the region, because the purchase of the Deux-Montagnes rail corridor will reduce operating costs by eliminating the annual rent', said AMT Chief Executive Nicolas Girard. 'AMT will finally have full autonomy and be able to develop future projects as it sees fit. This acquisition will allow us to make annual savings of approximately C$5·2m, increase flexibility and provide better service to our customers'.