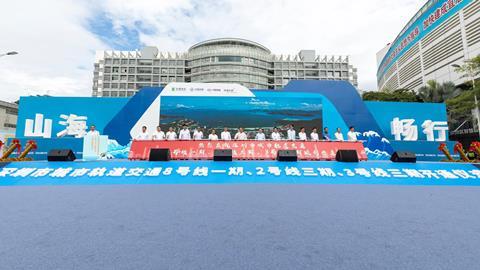 CHINA: A number of metro extensions in Shenzhen opened on October 28, adding 28·7 km and 18 stations to take the network to a total of 411 km with 283 stations.
Line 2 was extended 3·9 km east from Xinxiu to Liantang, adding three stations.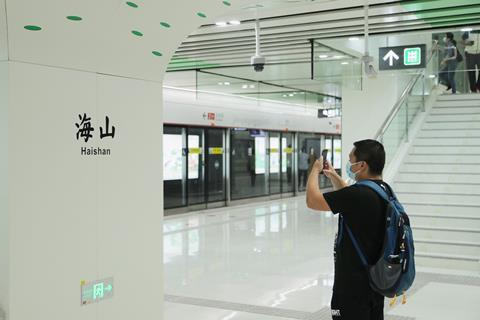 The route continues underground for 12·3 km from Liantang to Yantian Road with seven stations, although this is designated as Line 8 despite trains running as through services from Chiwan, Xinxiu and Liantang. Line 8 is to be extended 8 km and four stations east to Xiaomeisha in 2024, and to Xichong in 2025.
Lines 2 and 8 are operated by Shenzhen Metro Group. Line 8 uses 24 six-car trainsets from CRRC Zhuzhou, which also supplied five six-car trains as part of the Line 2 extension project.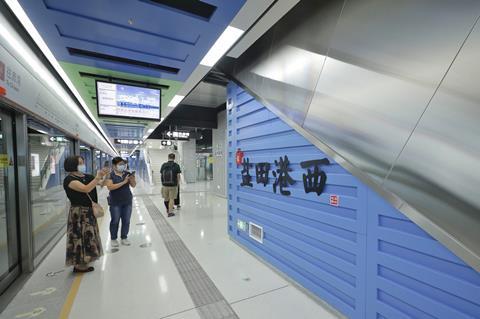 Shenzhen Metro Group's Line 3 has also been extended 1·7 km south from Yitian to Futian Bonded Area, adding one station. A 9·4 km partly elevated eastern extension from Shuanglong to Pingdi Liulian is scheduled to opened in late 2022.
Line 4, which is operated by Hong Kong's MTR Corp, has been extended 10·8 km and eight stations north from Qinghu to Niuhu, with 8·8 km underground and the rest of the extension elevated.