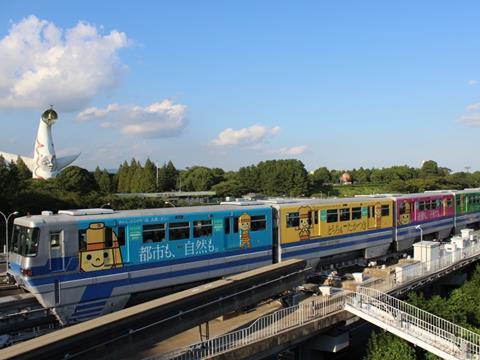 JAPAN: Plans to extend the 28 km Osaka Monorail were announced by Governor of Osaka Prefecture Ichiro Matsui on July 22.
The 9 km extension from the southern terminus at Kadoma-shi would add four stations. Interchange would be provided at Kadoma-minami with the Nagahori Tsurumi-ryokuchi metro line, at Konoikeshinden with the JR Tozai and Katamachi lines, at Aramoto with the Kintetsu Keihanna line and at Uryudo with the Kintetsu Nara line.
Construction is planned to begin in 2018 and would cost ¥105bn. Expected ridership on the extension is 30 000 passengers/day.