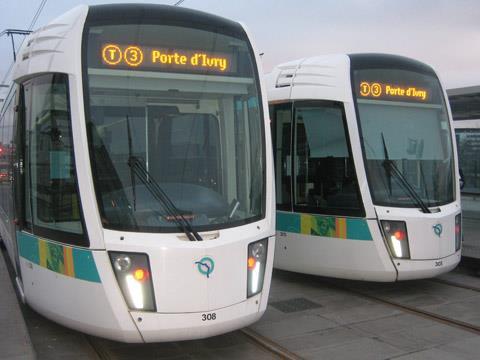 FRANCE: Alstom Transport has received an order to supply Paris transport operator RATP with an additional 25 Citadis trams.
To be delivered in 2012 for use on Line T3, they will be 44 m long with space for more than 300 passengers, including 78 seated.
The firm contract announced on September 6 was placed within a framework agreement signed in December 2003. The latest order is worth €77m, and up to €85m including spare parts and tools.
Alstom said it has now received orders from 34 cities for a total of 1 431 Citadis trams. RATP has 106, of which 60 are 2 400 mm wide Citadis 302 cars used on Line T2 and 46 are 2 650 mm wide Citadis 402 cars on T3.