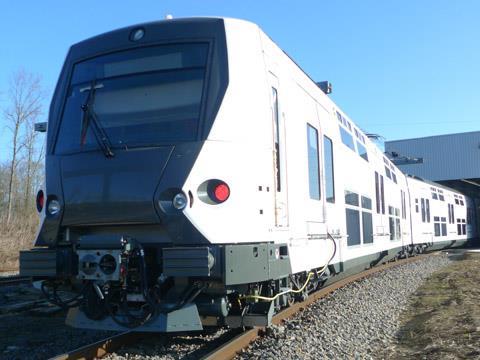 FRANCE: Meeting on June 6, the board of Ile-de-France transport authority STIF approved a package of measures to increase capacity and improve reliability on RER Line A, which it says is 'the busiest line in Europe'.
A total of €630m is to be spent on infrastructure, including bringing forward renewals and modernisation work, while a further €240m has been earmarked for rolling stock.
RATP, SNCF and RFF are to work together to improve operation of the line, with the eventual aim of establishing a joint control centre. To help improve punctuality, STIF has asked the train operators to put in place the necessary organisational and infrastructure changes to enable RATP and SNCF drivers to work trains throughout Line A, rather than changing at Nanterre Préfecture as at present.
To optimise train speeds and create uniform headways, automatic train operation is to be introduced on the central section of the line. A new system to help minimise station dwell times will also be tested.
Work to improve passenger circulation is planned at eight stations including Vincennes, Nanterre Ville and Satrouville, while major refurbishment is plannned at the busiest stations including Auber and Rueil-Malmaison. Over 500 passenger information screens are to be replaced at RATP stations, while the provision of real-time train-running information during periods of disruption is to be improved.
With 18 trainsets currently in service, deliveries of the 60 double-deck MI09 electric multiple-units ordered from Alstom and Bombardier are to continue at a rate of two a month, with the aim of replacing the single-deck MI84 fleet by 2014.
A second tranche of 70 MI09s to be delivered between 2014 and 2017 will replace the MS61s and give RER Line A a wholly double-deck fleet.