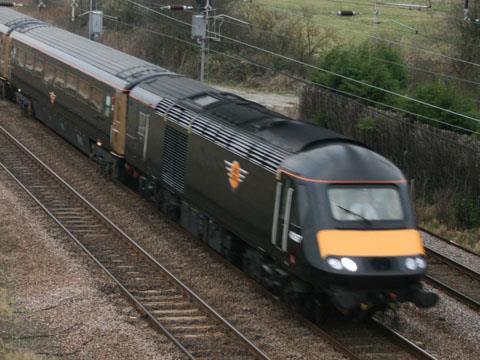 UK: Arriva plc confirmed on November 4 it that it had acquired open access operator Grand Central Railway for an undisclosed price.
Launched in late 2007, Grand Central runs inter-city passenger services from Sunderland and Bradford to London, with around 700 000 passenger-journeys a year. It is to 'remain a self-contained business with its own unique brand and identity', according Managing Director Tom Clift, who will now report to Bob Holland, Managing Director, Arriva UK Trains.
Holland said Arriva believes open access 'will play a valuable part of a balanced portfolio' for its UK Trains division, which holds three passenger franchises and concessions for London Overground and Tyne & Wear Metro services. 'Bringing Grand Central on board means we have a live open access operation up and running, one which is popular with customers and which we believe we can develop to become a key commercial part of our UK rail operations.'
Arriva was acquired by Deutsche Bahn in August 2010, and the brand is now used for DB's regional passenger activities outside Germany.