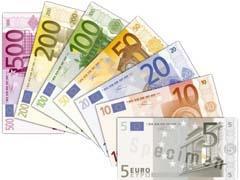 BELGIUM: On April 13 SNCB confirmed that it had awarded a contract for supply of 305 three-car EMUs over the next eight years; at € 1 425m it is the largest rolling stock order ever placed in Belgium. As we reported last month, SNCB has selected Siemens' modular Desiro Mainline EMU as the basis for its future suburban fleet.
As well as replacing the railway's oldest two-car EMUs, the Desiros will provide a substantial increase in capacity to accommodate the projected 25% growth in passenger volumes between 2007 and 2012. The present SNCB fleet has a nominal capacity of 280 000 seats, of which more than one-third can be classed as 'modern' including the forthcoming refurbishment of the M5 double-deck cars. The current build of more M6 vehicles will add a further 20 000 seats. SNCB says the Desiro order will provide 85 400 seats, less 21 000 which will be lost through withdrawals. The railway's goal is to bring its fleet capacity up to 365 000 seats.
SNCB's specification for the air-conditioned 160 km/h units called for a minimum of 180 seats in a maximum length of 80 m, a multifunctional area and the ability to serve platforms 280, 550 and 780 mm high. In weighing up the bids, 60% was allocated to the price per seat and 40% for other criteria such as comfort and design.
The competition attracted four bidders. Alstom proposed its Coradia Lirex Continental, offering a 61·2 m three-car version with 192 seats or a 77·6 m four-car set with 248 seats. Bombardier's bid was a four-car AGC derivative 72·8 m long with 205 seats, and CAF offered a 75·7 m Civia four-car set with 232 seats. All of these are articulated. Only Siemens offered a trainset formed of separate vehicles. By adding 3 m to each vehicle, to create a three-car unit 79·9 m long, Siemens was able to fit in 280 seats per set: 232 in second class and 32 in first, plus 16 folding seats in the multifunctional area. There was reportedly a 40% difference in price per seat between the first and last bidders.
The order has been split into three main builds. First to arrive in 2011-12 will be 95 sets with 3 kV DC traction equipment for the Brussels RER, although the network is not due to be completed until 2016. These will be followed in 2012-14 by 95 dual-voltage sets with 25 kV 50 Hz capability for general use across the network. The final 115 sets arriving in 2014-16 will also be for general use, but only equipped for 3 kV operation. As a result, €480m of the cost will be met from the dedicated RER fund and the remaining €945m will come from SNCB's general investment budget.
Each Desiro ML will have all axles on the two driving cars motored, with eight 325 kW motors. Floor heights will be 800 mm and 1 075 mm, with a retractable step for use at stations with 280 mm high platforms. The total value works out at just under €4·7m per unit, €18 652 per m² or €15 117 per seat at 2008 prices.
The first of the Desiro ML sets that Siemens is supplying to operate Trans­regio Mittelrheinbahn services between Köln, Koblenz, Bingen and Mainz is due to be unveiled at Innotrans 2008 in September.