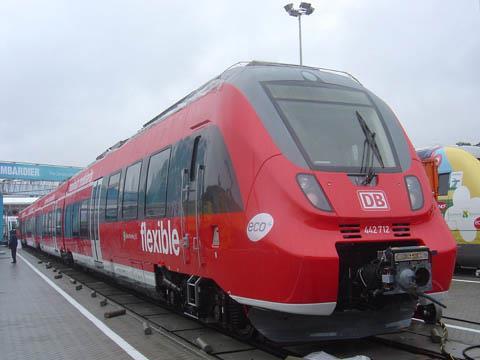 GERMANY: Austrian Federal Railways was unsuccessful in its first tender for a foreign passenger rail operating contract, losing out to DB Regio in its bid to run Werdenfels-Netz services on behalf of Bayern transport authority Bayerische Eisenbahngesellschaft.
Veolia and BeNEX had also bid for the contract, which covers the operation of 4·2 million train-km a year between München and the Werdenfelser region, including the tourist destinations of Garmisch-Partenkirchen and Oberammergau. An agreement with the Tirol transport authority covers the extension of some services into Austria. The contract runs for 12 years from December 2013, with an option for a single two-year extension.
DB Regio Bayern will introduce 35 two and four-car Bombardier Talent 2 electric multiple-units with air-conditioning, accessible toilets and space for bicycles and skis. The frequency of some services will be increased from hourly to every 30 min, and some limited-stop trains introduced to reduce peak München - Mittenwald journey times.