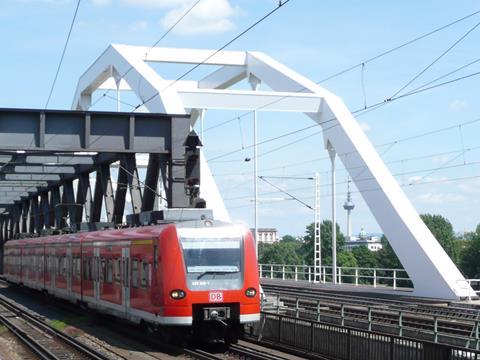 GERMANY: Following an international tender, on January 15 the Baden-Württemberg, Rheinland-Pfalz Süd, Bergstraße and Saarland transport authorities jointly awarded incumbent DB Regio Südwest a contract to operate S-Bahn Rhein-Neckar Lot 1 services for 17 years from December 2016.
The contract covers the operation of passenger services totalling 8 million train-km/year on five overlapping routes:
S1 and S2: Homburg/Kaiserslautern – Mannheim –Mosbach/Osterburken;

S3 and S4 Karlsruhe/Bruchsal – Heidelberg – Speyer/Germersheim;

S33 Bruchsal – Germersheim.
The contract was awarded through a negotiated procedure which enabled potential improvements to be discussed and priced. As a result, the agreement includes commitments to provide additional rolling stock, improve accessibility of existing vehicles, operate additional weekend services and provide more on-train staff after 19.00. There is also provision for incorporating the operation of staff trains serving the BASF plant at Ludwigshafen, where electrification is planned for December 2017.
The Lot 2 contract to be awarded this year will cover routes S5/S51 from Heidelberg to Eppingen/Aglasterhausen and planned S-Bahn services from Mannheim to Mainz, Biblis, Bensheim, Schwetzingen and Karlsruhe.