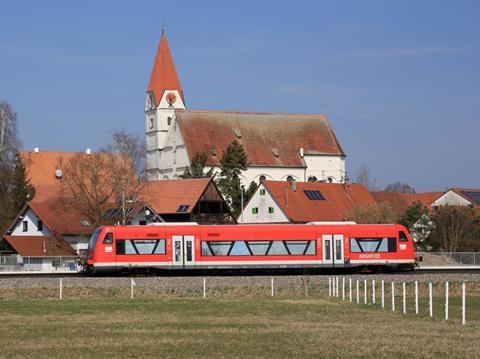 GERMANY: Bayern railway agency BEG and Baden-Württemberg's Ministry of Transport & Infrastructure are to directly award incumbent DB Regio a new contract to continue to run Dieselnetz Ulm services for three years from December 2016, with an option for a further year.
The contract covers regional services totalling 1·5 million train-km/year on the routes from Ulm to Memmingen, Weißenhorn and Mindelheim via Günzburg. The services will be operated using existing Siemens Desiro, Bombardier Talent and Stadler RegioShuttle diesel multiple-units.
The relatively short duration of the contract is intended to cover the period between the end of the current agreements for the operation of the routes and the start of a new competitively-tendered long-term contract. The structure of the future contract will be linked to a wider revision of service patterns in Bayern once the electrification of the Geltendorf – Lindau route has been completed.