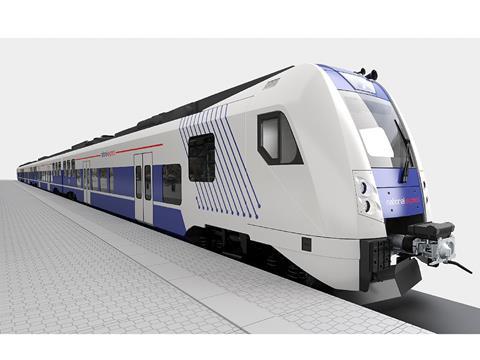 GERMANY: Bayern railway authority BEG confirmed the National Express Rail GmbH subsidiary of UK-based National Express Group as the winner of the two Nürnberg S-Bahn operating contracts on December 15, after reviewing bids following an appeal by incumbent DB Regio which had blocked the award of the contracts.
Subject to any further appeal, the contracts would be formally signed on January 4 at the earliest.
BEG had named National Express as preferred bidder for the two parallel S-Bahn contracts on February 2. This was the first time that DB had not won a major S-Bahn contract, and the national operator lodged an appeal which led to the Südbayern procurement office blocking the award.
BEG and National Express took the matter to the Higher Regional Court, which on September 17 instructed BEG to re-assess the bids using stricter guidelines relating to the allocation of financial guarantees between subsidiaries and parent companies. Following this review, BEG decided to go ahead with the awards to National Express.
The S-Bahn contracts will run for 12 years from December 2018, and cover services on five routes carrying 16 million passengers a year, 80% of which are commuters. The contracts are expected to generate revenues in excess of €1·4bn.
'We are delighted with the decision', said National Express. 'We look forward to providing the people of Nürnberg with a high quality service in the coming years and are pleased to be able to now focus on putting our plans into practice.'
National Express said it has 'now secured €4bn of revenues in German rail' and has 'a further €4bn in our active pipeline of future bids.' It began operating in Germany when it took over Rhein-Münsterland-Express services with the December 13 timetable change, saying it was 'the first British company to competitively enter the German rail market'. It has also signed two contracts to operate Rhein-Ruhr Express services, and submitted a bid for another contract.
'Germany is Europe's largest rail market and is an important part of our strategy', said CEO Dean Finch. 'I am delighted that after significant planning and preparation we have started running services.'
Meanwhile, BEG has selected incumbent DB Regio for the next Dieselnetz Nürnberg contract, which will run for 12 years from June 2019.