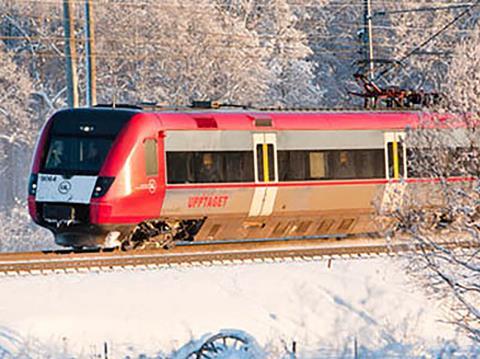 SWEDEN: Denmark's state passenger operator announced on August 10 that its DSB Sverige subsidiary has agreed to sell the DSB Uppland business to Transdev Sverige.
DSB Uppland operates Upptåget local passenger services between Upplands Väsby, Arlanda, Uppsala and Gävleon behalf of Upplands Lokaltrafik under a 10½ year contract which began in June 2011. The sale for an undisclosed price is expected to be completed on September 1, subject to approval from the local authority.
DSB said DSB Uppland had generated a profit of SKr115m over the past two years, but it was divesting the business as part of its policy of focusing on Danish domestic activities.
The DSB Uppland contract awarded in 2010 was the fifth which DSB had won in Sweden, and was expected to takes its services in the country to 2 500 route-km, more than the network of Danish national infrastructure manager Banedanmark.
However, in 2011 the DSBFirst joint venture became embroiled in accounting problems relating to cross-subsidy, and as result its contracts to operate services in southern Sweden were transferred to Veolia. In May 2012 Swedish national passenger operator SJ took over from DSB Väst as operator of Göteborg local and regional services in the face of DSB's mounting losses on the deal. In March 2014 Veolia replaced DSB Småland as the operator of Krösatågen services after DSB struggled with the financial viability of its contract.