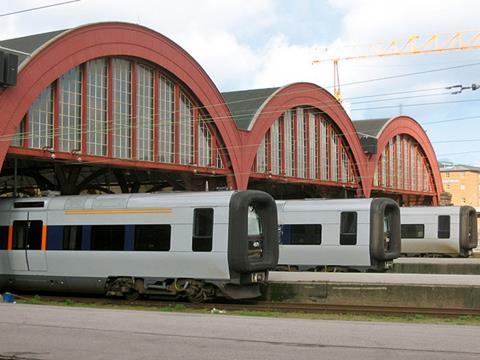 SWEDEN: The Blekinge, Kalmar, Kronoberg and Skåne transport authorities have jointly awarded Veolia Transport a contract to operate three local rail services for five years from December 2013, with an option for a further three years.
The contract covers the Emmaboda to Karlskrona and Kalmar and Hässleholm - Växjö routes, totalling around 1·5 million train-km/year. The overall value of the contract is SKr57·8m, excluding train maintenance which is being procured separately, rolling stock leasing fees, and track access charges which are still to be set for the period beyond 2014.
Tenders have also been called for the long-term operation of Öresundståg services in southern Sweden. These are currently being managed by Veolia under a short-term two-year contract which was awarded to stabilise operations after DSBFirst hit financial problems in 2011.