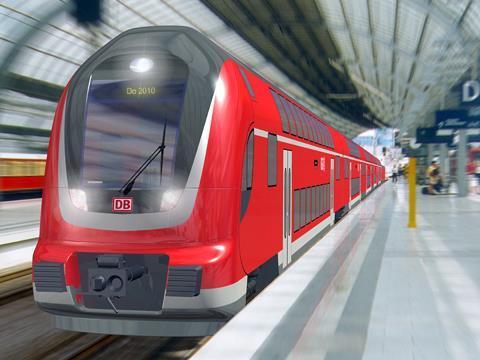 GERMANY: Bayern transport agency Bayerische Eisenbahngesellschaft and Rhein-Main transport authority RMV have selected DB Regio for a contract to operate hourly Main-Spessart services between Frankfurt, Aschaffenburg and Würzburg for 12 years from December 13 2015. Trains will continue on to Schweinfurt and Bamberg every 2 h.
DB Regio plans to acquire Bombardier Twindexx four-car double-deck EMUs to meet the contract's requirement for new rolling stock offering a 25% increase in peak seating capacity, with bicycle and wheelchair spaces and accessible toilets.
Meanwhile, BEG has selected Erfurter Bahn to operate Kissinger Stern passenger services around Schweinfurt for 12 years from December 2014.