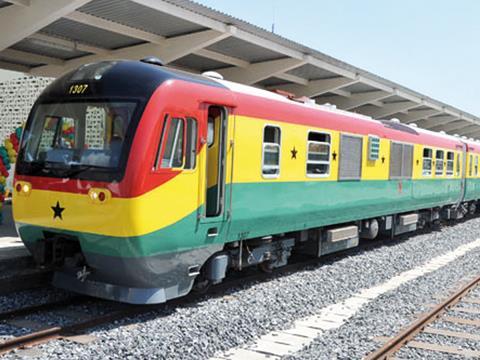 GHANA: A memorandum of understanding has been signed with the Chinese government which could see extensive investment in rehabilitation and extension of the rail network as part of a two-year package of infrastructure works. Modernisation of the Western rail line from Takoradi is set to begin early in 2011.
President John E A Mills spoke about the importance of infrastructure development on October 28 when he inaugurated a 5 km extension to Tema of the 19 km Accra - Asoprochona commuter service which was launched in 2007. The president also officially started work to further extend the service from Tema Harbour to Japan Motors in Community One.
At the launch ceremony President Mills urged local officials to make use of the service, which Ghana Railways Corp operates with the two six-car DMUs supplied by CNR Tangshan in 2009.