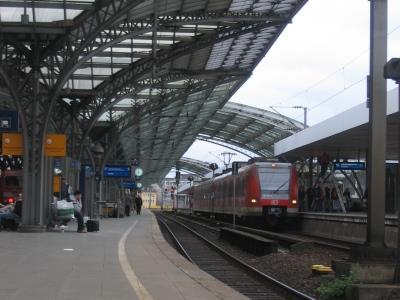 GERMANY: Veolia-Transdev subsidiary Veolia Verkehr signed an agreement on March 12 to undertake contract operations for inter-city market entrant Hamburg-Köln Express.
HKX is preparing to launch open-access services between Hamburg Altona and Köln Hauptbahnhof three times daily once its safety case has been approved by EBA, the national railway authority. Under the agreement, Veolia will provide drivers and source locomotives on behalf of HKX; Veolia expects to use an initial fleet of four Siemens ES64U2 EuroSprinter locomotives hauling refurbished trailer cars from ex-ÖBB Class 4010 EMUs.
In addition, Veolia is to provide operational training for HKX staff and undertake rolling stock maintenance. 'This means that we as a company will focus primarily on the care of travellers by well-trained, friendly and courteous staff', said HKX Managing Director Eva Kreienkamp.
Rival new entrant MSM has also stated its intention to launch open-access services from Köln to Hamburg and Berlin 'within six months', according to Chief Executive Niko Maedge. He told Financial Times Deutschland that the company planned to emulate 'the low-cost airline model' by running reservation-only trains aimed at budget-conscious travellers. MSM plans to operate formations of up to 14 cars between Köln and Hannover, where portions would split to serve Berlin and Hamburg.