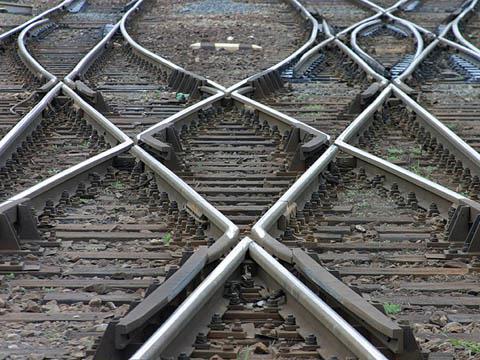 SWEDEN: The Citytunnel in Malmö was officially opened by King Carl XVI Gustaf on December 4, with preview services starting the next day ahead of the full launch with the December 12 timetable change.
The Citytunnel project has provided a 14 km double-track electrified direct route from new low-level platforms at Malmö's main station to the Øresund bridge, running through a 6 km twin-bore tunnel beneath the city centre. This avoids the need for trains to take an orbital route around the city, enabling through running from the north without a reversal in Malmö. There are new stations at Hyllie and at Triangeln, which has 35000 people living within walking distance.
The decision to go ahead was taken in 1996, the project organisation formed in 1999, and construction began in March 2005. The project was funded by Banverket, the city of Malmö, the Skåne region and the EU. The final cost of SKr8·5bn (at 2001 prices) was around SKr1bn lower than expected as a result of better than expected tunnelling conditions. This also enabled the project to be finished six months ahead of schedule. A 3 km single-track link to the Trelleborg and Ystad routes will be completed in August 2011.
Citytunnel is expected to bring a further increase in traffic between the Skåne region of Sweden and Denmark. 'Today, it is quite possible to live on one side of the Sound and work on the other', said King Carl XVI Gustaf. 'The Citytunnel contributes further to this mobility and integration, forming an even tighter bond between our countries.'