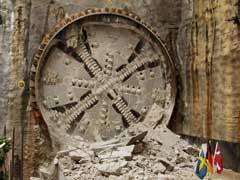 SWEDEN: Axell Wireless is to begin installing a comprehensive radio communications system from the start of next year in the 6 km Citytunnel beneath Malmö.
The Anglo-Swedish company, which was created in July 2007 through the merger of AFL and Avitec, is to install the communications network under a turnkey contract awarded in January this year.
The installation will provide Tetra radio coverage for public safety announcements, GSM-R for train control and communication functions and Wcdma technology for communications required during the remaining construction phase.