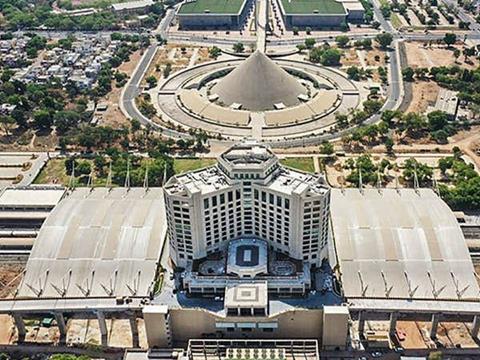 INDIA: As part of its national focus on infrastructure investment, the government has launched a programme to redevelop 508 stations across the country, at an estimated cost of Rs244·7bn.
Officially launched by Prime Minister Narendra Modi on August 6, the 'Amrit Bharat Station Scheme' is intended to provide modern passenger amenities, along with lifts and escalators to improve accessibility and passenger circulation. Lighting will be improved and standard signage provided, and there will be a focus on multimodal integration. 'Unwanted structures' will be removed.
The government said the design of the new station buildings would be inspired by local architecture, with Modi commenting that they would 'offer a glimpse of India's cultural and local heritage', while serving as a symbol of the country's modern aspirations.
The scheme forms part of Indian Railways' wider strategy to modernise 1 309 stations and provide 'world-class' amenities. The railway is looking to transform its major stations into vibrant city centre hubs. Railway Minster Ashwini Vaishnaw reported that 'so far, foundation stones of 30 stations have been laid and these are progressing well'. Work has already been completed at three stations on different zonal railways: Rani Kamalapati in Bhopal, Sir M Visvesvaraya Terminal in Bengaluru, and Gandhinagar Capital in Gujarat.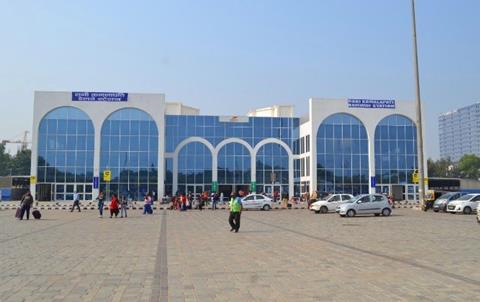 IR had previously intended to develop its major stations through public-private partnership initiatives, but these failed to bear fruit. The Ministry of Railways has therefore directed the railway's divisional offices to undertake the work using IR's own budgetary funds. IR has reportedly set an internal target to complete the redevelopment programme over the next two years.
Master plans are being prepared for the development of various stations, ensuring closer integration into the urban fabric. The aim is to take a 'holistic vision' for the overall development of the respective cities and towns, centred around their stations.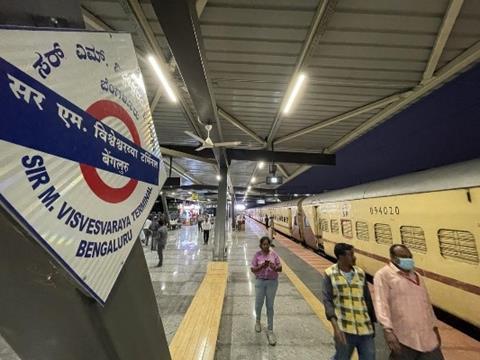 The scheme covers 14 stations in the National Capital Region out of 71 which are to be redeveloped by Northern Railway. These include Delhi Cantonment, Ghaziabad and Faridabad, but the capital's principal stations at New Delhi and Anand Vihar are not part of the package. 'Both these projects will be done differently', Northern Railway General Manager Shobhan Choudhuri told Railway Gazette.
Priority stations by state
Uttar Pradesh
55
Rajasthan
55
Bihar
49
Maharashtra
44
West Bengal
37
Madhya Pradesh
34
Assam
32
Odisha
25
Punjab
22
Gujarat
21
Telangana
21
Jharkhand
20
Andhra Pradesh
18
Tamil Nadu
18
Haryana
15
Karnataka
13