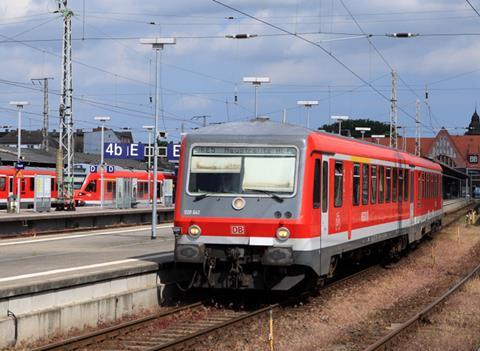 GERMANY: The Land of Mecklenburg-Vorpommern has awarded DB Regio a contract to operate Ost-West services for 15 years from 2015. The contract covers the operation of around 3·5 million train-km/year on non-electrified routes from Pasewalk to Lübeck, Grambow, Bützow and Ueckermünde.
Meanwhile, Sachsen-Anhalt and Brandenburg have awarded the Mitteldeutsche S-Bahn-Netz II operating contract to Abellio. The contract runs for 15 years from December 2015 and covers the operation of 5·6 million train-km a year on a network of routes around Magdeburg, Halle, Leipzig, Falkenberg and Dessau.
The Oberelbe transport authority has formally awarded incumbent Städtbahn Sachsen a €130m contract to operate VVO-Dieselnetz services for a further 10 years from December 2014. The contract covers the operation of Class 642 Desiro DMUs on five lines around Dresden, a total of 1·7 million train-km/year.