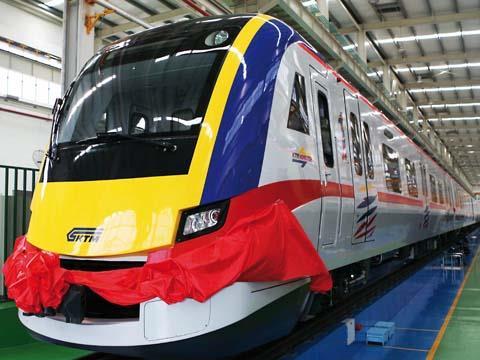 MALAYSIA: CSR Zhuzhou delivered the first of 38 six-car electric multiple-units to KTMB in September, having rolled it out just a year after the 4bn yuan order was signed in July 2010.
Six are scheduled to arrive this year, entering traffic from January on KTM Komuter services in the Klang Valley around Kuala Lumpur.
Siemens has supplied the electrical equipment for the 25 kV metre-gauge units, which have a continuous rating of 3·5 MW, a top speed of 140 km/h and regenerative braking. Tricon Design was responsible for styling the exterior and interior, which is designed to handle large passenger flows.