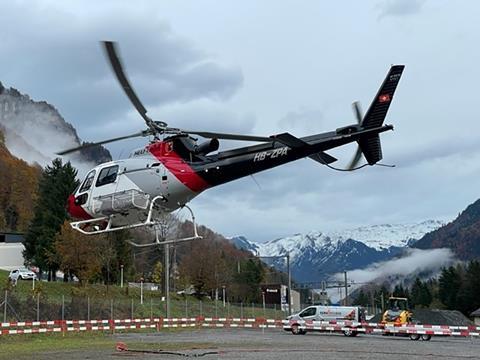 SWITZERLAND: A rail-replacement helicopter service is being offered while the Braunwaldbahn funicular is closed for maintenance.
Services are suspended from November 6 to 17 on the 1 367 m long metre gauge funicular, which climbs 580 m to connect Linthal with the car-free village of Braunwald.
There are four seats available on each 2 min helicopter flight, with local residents, workers and students having priority over tourists.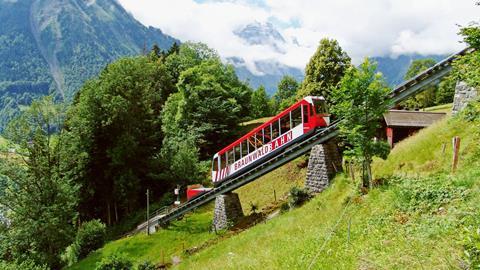 Tickets cost SFr7·20, the same as the funicular. The names of passengers have to be recorded to comply with safety regulations. Flights can operate in rain and snow, but not dense fog.
The helicopter service added SFr30 000 to SFr40 000 to the overall cost of the maintenance project.