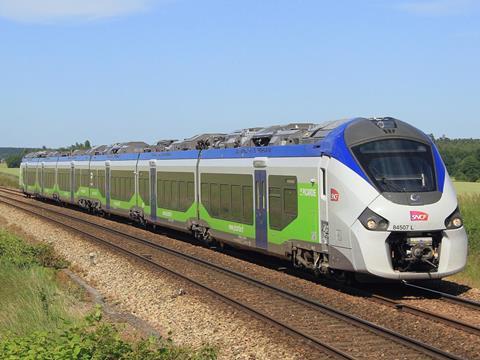 FRANCE: RATP Dev has signed an agreement with Channel Tunnel operator Getlink to establish a joint venture to bid for tendered operating contracts in the forthcoming opening up of the French regional rail market.
RATP would have a 55% stake in the joint venture, which is still subject to approval. Announcing the agreement on November 25, the operators said their aim was to create 'a new structure bringing together the full range of skills needed to respond to tenders for regional rail services'. The Hauts de France and Grand Est regions are initial targets.
'We are delighted to align ourselves with Getlink as the railway services market opens up', said RATP Group CEO Catherine Guillouard. 'We are convinced that the high-level association of our many strengths across the whole value chain will make us a strong candidate for future opportunities in French regions.'
'This partnership with the RATP group will enable us to combine our different strengths to promote mobility in the regions for the benefit of the travelling public', said Getlink CEO Jacques Gounon.