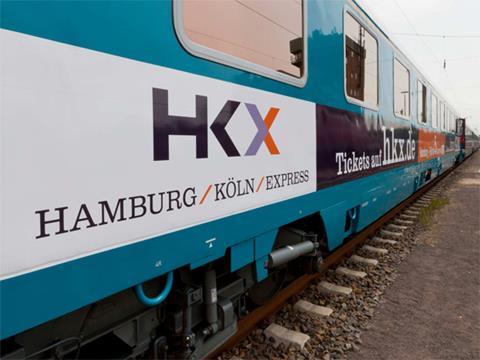 GERMANY: US-based international railway group Railroad Development Corp has announced a restructuring and management appointments at its German subsidiary RDC Deutschland GmbH with effect from April 1, ahead of the planned launch of the Autozug Sylt service car-carrying service.
RDC's German activities will comprise holding company RDC Deutschland GmbH and operating companies Hamburg-Köln-Express GmbH and RDC Autozug Sylt GmbH.
'We are both broadening and strengthening our management team, while also establishing a more formal structure', said RDC Chairman Henry Posner III on March 30. 'For this we are fortunate to have attracted a number of experienced, respected industry insiders.'
Former DB Schenker Rail Chairman Alexander Hedderich and Jörg Manegold who has held various DB posts including head of long-distance passenger operations and head of procurement will join the RDC D Supervisory Board, in addition to current Chairman Henry Posner III and members Robert A Pietrandrea, William J Duggan, John Hensler and Hans Leister.
Karsten Nagel, who has held posts with Chiltern Railways, S-Bahn Hamburg and Ostdeutsche Eisenbahn will join the management board, along with Jens Arne Jensen, who was formerly with Denmark's Regionstog. Carsten Carstensen keeps his responsibilities at HKX.
RDC Autozug Sylt GmbH was established in February and will be headed by Jensen, with Nagel responsible for finance. Hinrich Krey has stepped down.