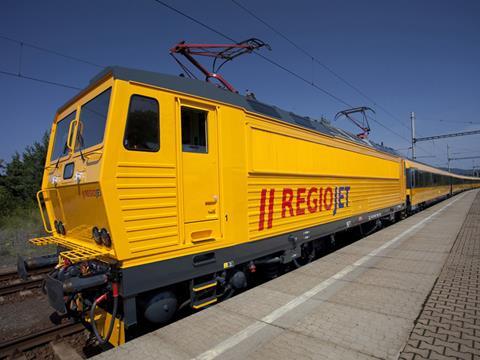 CZECH REPUBLIC: The Ministry of Transport announced on March 26 that it had awarded private operator RegioJet a contract to run subsidised passenger services on the 144 km Ostrava - Opava - Krnov - Olomouc route for 15 years from December 2014. This is intended as the pilot for the gradual opening of the Czech long-distance passenger market.
DB-owned Arriva Vlaky had also been shortlisted for the contract, but was disqualified in mid-February because it did not provide certificates proving the rail industry competence of its senior managers. Arriva dropped an appeal and, while arguing that its bid was valid, requested that the Ministry award the contract directly to RegioJet, despite a Czech requirement to cancel a public tender if there is only one remaining bid.
Restarting the tendering process would have led to further delays in the railway liberalisation process, possibly lasting for years. 'Our main concern is the liberalisation of rail transport in the Czech Republic', said Arriva Vlaky director Jaroslav Richter.
RegioJet is to take over from state passenger operator CD, which was paid KC225 per train-km to provide the services in 2010 and did not bid for the new contract. The Ministry will pay Regiojet KC188 per train-km.
RegioJet is to use Pesa Link II diesel multiple-units which its parent company Student Agency is to fund through a bond issue later this year.
The government is now scheduled to approve tendering for the Praha - Ústí nad Labem -Decín and Praha - Ústí nad Labem - Cheb routes by June 30, with new operators to take over in December 2015.