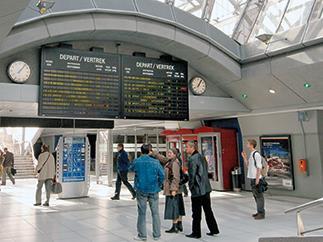 EUROPE: Speaking on the sidelines of the Amadeus Rail Innovation Forum in Praha on June 13, SNCB's Manager for International Sales Paul Geyssens indicated that the Belgian national operator is planning to expand its collaboration with travel software specialist Amadeus through the BeNeRail distribution joint venture of SNCB and Dutch operator NS. Luxembourg's CFL and DSB in Denmark also use the Amadeus-backed BeNeRail platform for sales and distribution.

SNCB has spent €50m over 15 years developing its sales and distribution software to access content in both 'closed reservation' inventories, as used by SNCF, and the 'open booking' approach used by DB among others, where seats are typically reserved through a separate transaction.

Geyssens hoped that other major European operators would join in future to create a 'true community' showing a broad range of European rail content in corporate travel tools, for example. The partners are also working to harmonise inventory and back office processes to ensure a single PNR reference can cover multiple operators in a multi-channel environment, both direct and indirect.