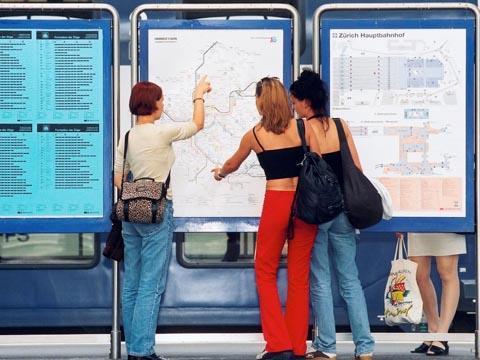 SWITZERLAND: This year's timetable change on December 13 will be 'the most ambitious since the introduction of Bahn 2000 in 2004', Swiss Federal Railways announced on May 26. Long-distance services are set to expand by 660 000 train-km, or about 1%, while regional services will increase by 2·3 million train-km, or 4%.
The major changes are on the east–west routes. Long-distance trains will start to use the Zürich Durchmesserlinie cross-city link in December, avoiding reversal at Zürich HB. This will allow many Basel – Aarau – Zürich InterRegio trains to be extended to Zürich airport and St Gallen.
The second stage of the fourth phase of expansion of the Zürich S-Bahn will see the start of a number of new services, while some journey times are to be slightly lengthened in an effort to 'significantly improve' reliability and punctuality and 'ensure that connections can be made even during peak hours'.
The launch of major works for the SFr3bn Léman 2030 project to increase capacity between Lausanne and Genève by 2025 will bring significant alterations in western Switzerland, with changes to the routes of long-distance east–west journeys.
There will not be significant changes to north – south services. However, international trains from Zürich to Stuttgart will be retimed to improve connections, and there will be new ICE services from Chur to Basel, Frankfurt and Hamburg.