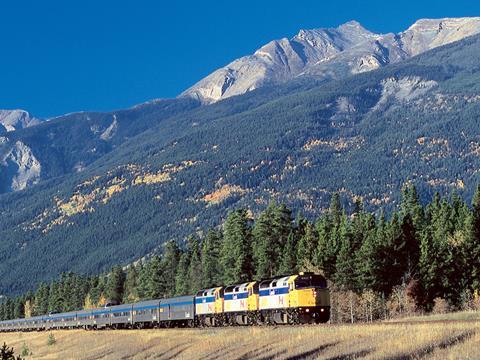 CANADA: VIA Rail has awarded Cad Railway Industries a C$46m contract to upgrade 25 coaches used on The Canadian service between Toronto and Vancouver.
Announcing the contract on April 10, VIA Rail said the stainless steel coaches dating from the 1950s would be 'completely refurbished and transformed to better meet our clients' present and future needs' and extend their extend their service life 'by a few decades'.
The scope includes updating the interior design, improving seat comfort, making the cars ready for future wi-fi deployment, mechanical upgrades, renewing the heating systems and replacing various electrical components.
'The work will extend over the next two years and will create about 100 jobs at our Lachine plant', said Fausto Levy, Chairman, President & CEO of Cad Railway Industries Inc. 'It will also result in large orders for components from our many Québec and Canadian suppliers.'