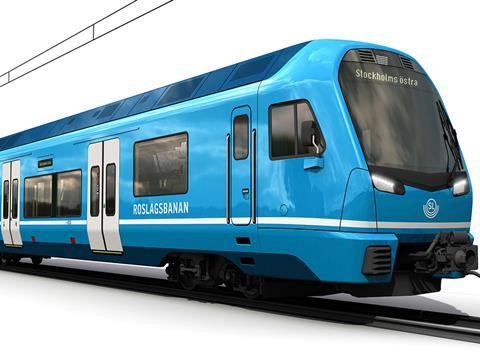 SWEDEN: Transdev Sverige AB has been selected as the next operator of the capital's 891 mm gauge Roslagsbanan suburban network, the Stockholm region's Transport Commission announced on May 12.
Six groups had bid for the 12-year contract with regional transport authority Storstockholms Lokaltrafik, including incumbent Arriva Sverige, which has run the 65 km Roslagsbanan network since January 2013, and UK-based Stagecoach Group. Valued at around SKr4bn, the new contract is due to begin on April 2 2021.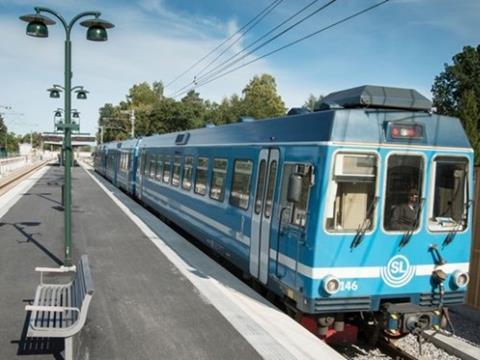 The three routes from Stockholms Östra to Kårsta (L27), Österskär (L28) and Näsbypark (L29) carry around 15 million passengers a year. During the course of the current contract, SL has launched the construction of a depot in Vallentuna to accommodate a replacement fleet of 22 Stadler-built three-car EMUs which are due to be delivered shortly and awarded contracts for double-tracking further sections of the network.
Transdev Sverige has also been awarded two related bus operating contracts. From April 2 2021, it will run bus services in Täby, Vaxholm, Österåker, Danderyd and Vallentuna under a nine-year contract valued at SKr7bn. And from June 25 2021, it will operate the bus services in Norrtälje for nine years under a contract valued at SKr3bn, which includes services to and from Stockholm. Norrtälje had been served by the Roslagsbanan until the electrified line was cut back in 1969.
'Although the current coronavirus crisis will affect society and public transport for a long time to come, it is important that services are operated as efficiently as possible, explained SL Director Sara Catoni when the three awards were announced.