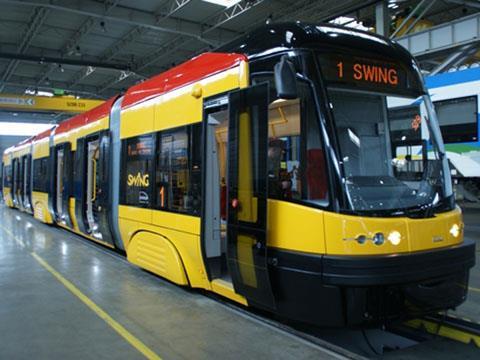 RUSSIA: Polish rolling stock supplier Pesa has won its first order to supply trams to Russia, a €4·5m contract to deliver three three-section Swing trams for the metre-gauge network in Kaliningrad.
Russian manufacturers have traditionally focused on producing 1524 mm gauge trams, leaving the handful of narrower gauge networks in the country to procure vehicles from abroad. Kaliningrad currently operates elderly Tatra in trams built Czechoslovakia, but many are in poor condition and services have been curtailed owing to rolling stock shortages.
A five-year network rehabilitation programme has been announced by city officials.