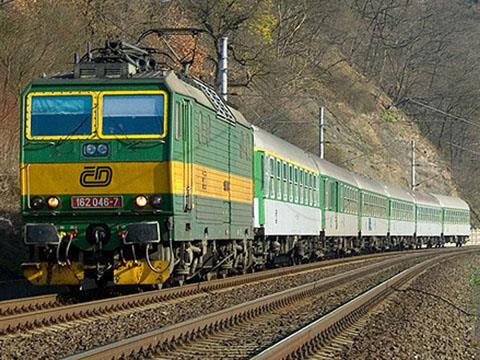 CZECH REPUBLIC: On August 9 Transport Minister Vít Bárta called an immediate halt to all railway upgrading projects being undertaken by infrastructure manager SZDC with funding from the State Transport Infrastructure Fund.
The move is part of aggressive austerity measures announced by the new government which came to power in July; Bárta is faced with a shortfall of KC4bn this year and the need to cut KC17bn from the transport infrastructure budget.
The embargo affects 31 rail projects valued at KC90·2bn, mostly for upgrading work on transit corridors 3 and 4. They include Praha - Plzen - Cheb, Praha - Tábor - Ceské Budejovice and Detmarovice - Ceský Tesín - Mosty u Jablunkova, modernisation of the junctions at Olomouc and Prerov and electrification of the Otrokovice - Zlín - Vizovice route. Other projects to be suspended include the installation of GSM-R and ETCS.
Several controversial schemes have been stopped at the planning stage, such as relocation of the main station in Brno and construction of a new alignment through Ústí nad Orlicí.
Except for safety-related works, no more construction will be undertaken this year, and the ban may extend into 2011 unless the government can negotiate lower prices. The road sector is also affected, with most highway construction schemes also halted.
Bárta believes that construction costs are too high, and there have been suggestions that some of the bigger companies have incorporated profit margins of up to 20% in their bids. The minister plans to launch a thorough investigation into the pricing, quality and timekeeping of existing contracts before allowing work to resume.
According to Vaclav Matyas of the country's association of civil engineering contractors SPS, the firms would be willing to negotiate changes to the contracts, deleting 'nonsensical' elements such as noise protection barriers in open country. However, cutting unit costs would be more difficult, and if a compromise cannot be reached the whole affair may end up in court.