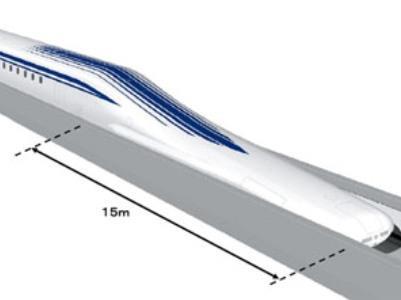 JAPAN: Central Japan Railway announced on May 27 that it had received a directive from Transport Minister Akihiro Ohata 'to proceed with construction' of the planned 550 km Chuo Shinkansen maglev line between Tokyo and Osaka. Under discussion since the early 1970s, this is now expected to cost in excess of ¥9tr.
Having agreed in December 2008 to take responsibility for building and operating the line, JR Central had already received government approval for the project in December 2010. The operator is already undertaking environmental assessments for the route through the Southern Alps to the north of Mount Fuji, with a view to starting construction in the financial year beginning on April 1 2014.
In its latest announcement, the railway said it would 'strive to carry out the Chuo Shinkansen project as soon as possible, with the co-operation of municipalities and others.' Construction of the 500 km/h maglev route is intended to relieve the existing Tokaido Shinkansen and halve journey times between the three principal cities. It would put Nagoya around 40 min from Tokyo and Osaka just 67 min from the capital. However, it is uncertain whether any other intermediate stations would be provided, as previously requested by the local authorities.
Work is already underway on extending the superconducting maglev test track in Yamanashi prefecture from 18·4 km to 42·2 km, and this is due to be completed in 2012. Last year the railway ordered a 'pre-production' fleet of 14 Series L0 maglev vehicles for the extended test track, which will be delivered by 2015.
The test track is intended to form part of the new line, of which the 290 km initial section between Tokyo and Nagoya is now expected to open in 2027. However, the start of revenue services on the remainder of the line to Osaka is not envisaged before 2045.