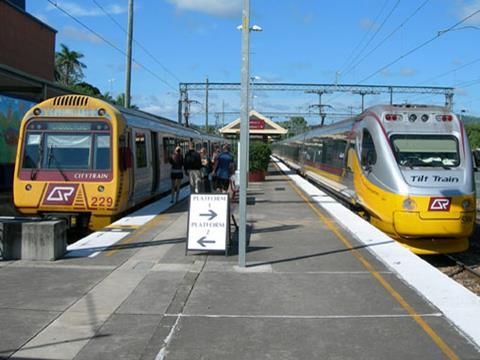 AUSTRALIA: The Queensland state government has accepted recommendations to open up the passenger rail operations and infrastructure maintenance markets in its response to the final report of the Queensland Commission of Audit which was set up last year to provide strategic economic advice.
In 'A Plan: Better services for Queenslanders', the state government accepts the commission's suggestion that Queensland Rail's Brisbane suburban passenger services and infrastructure should be opened up to 'contestability'. The commission said this would 'allow different providers, including private providers, to bid to operate services and maintain below-rail assets in a particular franchised area under franchise and lease arrangements.'
The government has also accepted the recommendation that long distance and tourist train passenger operating contracts should be tendered, after an evaluation of the routes and service frequencies has been undertaken. Rolling stock would be owned by a government entity and leased to the franchisees.
The government believes that at present 'there is no competitive pressure on QR to increase efficiency or reduce costs; costs are effectively underwritten by the Community Service Obligation', and so 'contestability for franchise operation of above-rail services will ensure that services are provided at competitive price.'
The government accepts the recommendation that Queensland Rail should remain the owner and operator of the regional rail network, but with maintenance outsourced through a competitive tendering process.
While the government accepts the commission's suggestion that there would be operational benefits from the Townsville - Mount Isa line integrating with the Port of Townsville with a view to divesting the combined business, it says further work is required to determine whether a transfer of ownership to the port would be the best way to achieve this. While the government says it 'does not currently have a policy to sell state assets', it plans further consultation on the scope for divestment.