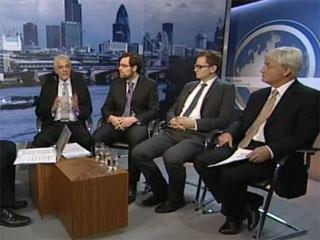 WEBINAR: 'For rail, the time is now. It is time to seize the moment', emphasised Bentley Systems Senior Director Steve Jolley, during Railway Gazette's latest webinar, broadcast live from the London Stock Exchange on March 21.
Now available to watch on demand, the webinar discussed the growing demographic crisis in the global rail industry, where large numbers of experienced staff at all levels are coming up for retirement over the next few years. At the same time growing traffic and network expansion in emerging markets is increasing the demand for skilled staff, and particularly engineers.
As well as Jolley, Editor-in-Chief Chris Jackson was joined by Gil Howarth, Chief Executive of the UK's National Skills Academy for Railway Engineering, Paul Cooper, Chairman of the Young Railway Professionals, and postgraduate engineering student Stefan von Mach from the Technical University of Berlin.
The panel discussed the need for operators and suppliers to attract and train new employees at all levels from apprentices to graduates. They felt the key was to improve rail's image as a high-tech industry with a bright future, and overcome negative public perceptions. Explaining how YRP has begun sending young professionals into schools and colleges as 'ambassadors', Cooper commented that 'young people in the industry really enjoy their careers, even if rail had not been their first choice'.
The recorded webinar is free to watch, but registration is required.